09/25/2020 / By Mike Adams
---
As part of the PrepWithMike series of urgent how-to videos, I've posted a new video that shows you how to make herbal medicine by extracting it with a common solvent (water) that's accelerated with the use of an ultrasonic cleaner. You can find the video link right now at PrepWithMike.com.
This technique — which is based on a similar technique we use in the laboratory to prepare food samples for pesticide testing — allows you to quickly extract potent medicinal chemicals from almost any herb. This means you can make your own natural antibiotics and antiviral substances, and you don't have to wait weeks or months for a typical alcohol extract to run its course.
As we've long known from our food science activities in the lab, water is a much better solvent than alcohol for most foods and herbs, as water actually pulls out more phytochemicals than does common alcohol. (This seems counterintuitive, but it's true.)
You can use almost any ultrasonic cleaner to accomplish this, although we recommend cleaners that are made out of stainless steel. If your budget allows, purchase a unit with a "sweep" wavelength capability, which causes the ultrasonic cleaner to sweep the wavelengths from low to high, improving the efficiency of your extraction.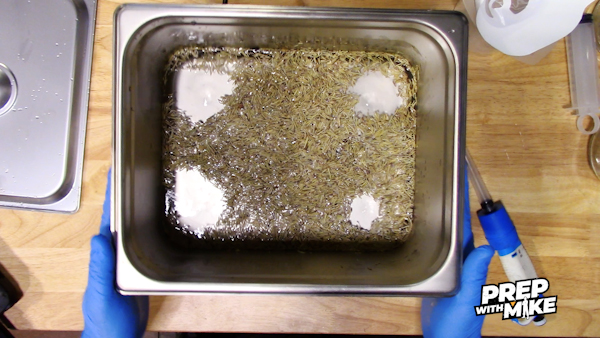 Once you're done with the water-based extraction, you can then "preserve" your final solution by adding 10% alcohol by volume. For example, if you make a 1-Liter volume of herb extract, add 100 mL of alcohol (or 1/10th of a liter). This will add to the shelf life of your herbal extraction solution. See NaturalAntibiotics.news for more stories about natural antibiotics for emergency, off-grid use.
In this video, I'm using rosemary in order to extract Rosmarinic Acid, a potent molecule that has unique properties for making the "experimental" cancer solution that I'll be releasing in an upcoming video. (Involving nanoparticle creating using "green chemistry" methods.)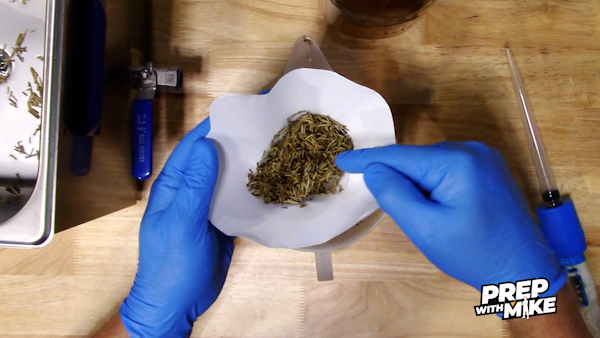 Watch the full video at PrepWithMike.com, and enjoy all the other videos there which teach you how to prepare your firearms for self-defense and survival, among other vital skills.