---
An update from the Health Ranger Ranch on Sunday, Jan 16th, 2022:
The suspended net pot non-circulating hydroponic systems are producing amazing, astonishing results. We've been growing all sorts of crops, both in artificial light (LED grow lights) as well as natural sunlight. The result is monster lettuce, kale, etc., producing food with almost zero effort or cost.
The video today is especially astonishing. This is a lettuce bin that I almost forgot about. I added water perhaps once a week, and after the initial nutrients from the very start, I added no nutrients whatsoever. And yet the results are amazing. Check out this photo of the red oak leaf lettuce: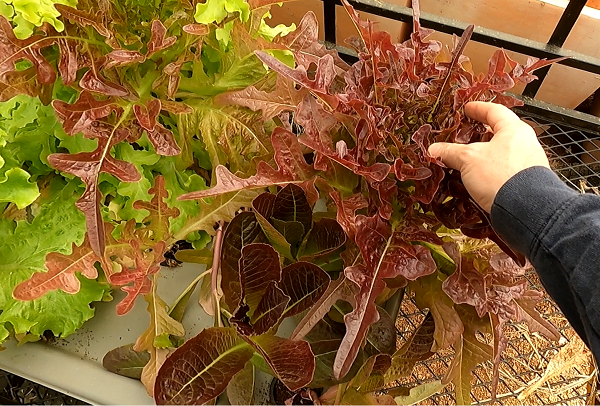 See the video below to find out the results of growing lettuce with:
NO electricity
NO water pumps
NO air pumps or oxygenation
NO soil
NO weeding
NO additional nutrient inputs
NO float valves or complex parts
Almost NO care
Thanks to the non-circulating hydroponic technology — which we first taught years ago as part of the Food Rising Mini-Farm Grow Box Project — growing food has never been so simple and low-cost. (Also known as the Kratky suspended net pot approach.)
Brighteon.com/c4d607e7-d972-401f-b41b-63782a8ca3b0
Using artificial lights for indoor crop production
If you need to grow indoors, you can use artificial lights. Here's a photo of the amazing results we're getting with basil, lettuce, kale, chard and other crops, and the only electricity used here is for the lights (which are very efficient and low-cost). By my calculations, each bin is costing less than 20 cents per day in terms of electricity: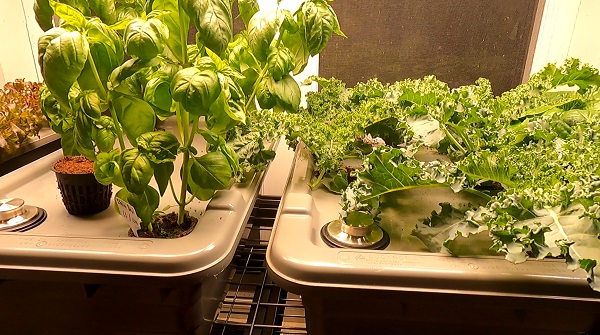 I've got a full video on the indoor system coming out this week, with more details and explanations so you can built your own system for just a few dollars.
We have greatly simplified the system
I've filmed another video which will post this week, showing the incredible simplification we've accomplished with this system. We no longer use float valves or external water supplies. We now have a super simple method for self-contained grow boxes that use only coconut coir as the medium for the roots to latch onto. The real magic is in the suspended "air" roots which hang down from the suspended net pots, reaching down to the nutrient water below. The combination of suspended roots and water-touching roots creates the full solution that the plant needs, without any circulation of oxygenation of the water.
We don't currently have these systems available for sale, and we encourage you to build your own. The upcoming video will give you more details on how to do that. It is possible we may have these bins and lids available by March, but since the supply chain is such a mess, don't count on it.
The good news is these systems are so incredibly simple to build and use that you can build them yourself. Watch for the upcoming new video later this week (showing how it works under artificial lights), and watch the video below for a sunlight-focused (greenhouse) grow bin experience.
Here's what the root system looks like underneath the kale: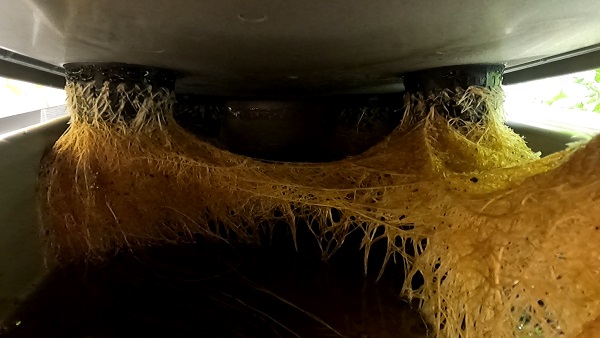 Harvesting Texas Loblolly pine needles and making shikimic acid extracts
I also spent time today in the Texas "Lost Pines" loblolly pine forest area, which is gorgeous: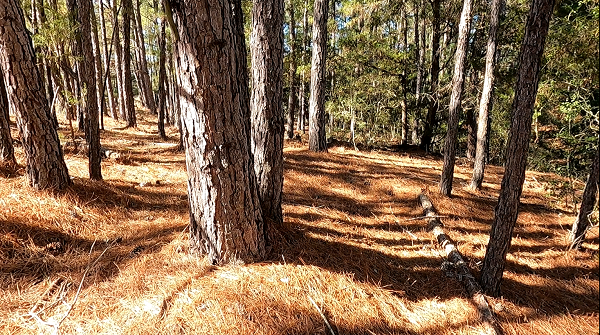 A friend of a friend has a large cattle ranch that encompasses the Lost Pines area, which has pine trees that are totally unique and not found anywhere else.
At our analytical food science lab, we have now confirmed very high levels of shikimic acid in loblolly pine needles. This is a huge find, and it means there's natural medicine growing everywhere in the Lost Pines forest in Central Texas.
So I spent part of the day harvesting pine needles (with permission) from several pine trees. I only snip a small amount from each tree because I respect the trees and want them to keep producing:
I ended up with a couple of bins harvested. Next, these are going to be put into an ultrasonic "cleaning" machine, with water, to produce an extraction of the shikimic acid: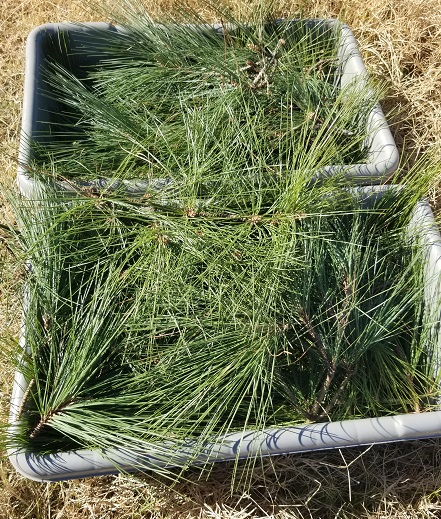 Once we complete the extraction process, we are using this extract as a raw material in an exciting, upcoming personal care product from the Health Ranger Store. (It's not for internal ingestion, by the way…)
In the mean time, I am personally drinking some of the pine needle tea myself, although we aren't commercially producing pine needle tea for anyone else, due to insane FDA regulations. However, we encourage you to respectfully harvest your own pine needles from safe sources and make your own tea. Do your research, however, since various pine trees have different phytochemical constituents, and certain kinds of pine trees have been known to cause spontaneous abortions in horses and cattle when they eat too many pine needles. Thus, it's probably not a good idea to drink pine needle tea if you're pregnant or conceiving. (Then again, it's a horrible idea to inject yourself with a spike protein bioweapon known as a "covid vaccine" — those are known to cause over 4 out of 5 women to experience spontaneous abortions during the first and second trimesters.)
I'll be posting another video soon about pine needle harvesting and the Lost Pines forest.
Bottom line: Grow your food, harvest your medicine, SURVIVE the global depopulation apocalypse
The wonderful news in all this is that both food and medicine are abundant and easily produced using low-tech approaches. In upcoming videos and free, downloadable audio books, I'm focused on sharing the knowledge of how to build and use these systems for food, medicine and survivability.
Here's some of what I have coming soon:
New FREE audiobook, "Ghost World 2022 – 2032" – currently in final production, expected in 2 weeks.
New 5-part video interview series with Steve Quayle, "Battlefield America 2022 – 2024"
New FREE audiobook, "Resilient Prepping," teaching low-tech prepping and survival. Still in audio production.
You can also download right now, free of charge:
Join the free NaturalNews.com email newsletter to stay alerted on all these announcements and more.
Find my information-packaged podcasts each day, along with special reports and emergency updates, at:
https://www.brighteon.com/channels/hrreport
Download my free audiobooks — including Survival Nutrition, The Global Reset Survival Guide and The Contagious Mind — at:
https://Audiobooks.NaturalNews.com/
Also follow me on:
Brighteon.social: Brighteon.social/@HealthRanger
Telegram: t.me/RealHealthRanger
Gettr: GETTR.com/user/healthranger
Parler: Parler.com/user/HealthRanger
Rumble: Rumble.com/c/HealthRangerReport
BitChute: Bitchute.com/channel/9EB8glubb0Ns/
Clouthub: app.clouthub.com/#/users/u/naturalnews/posts
Submit a correction >>