---
Jumping in bed with Big Pharma and the corrupt cancer industry, YouTube has begun banning entire video channels that post videos describing the compassionate use of CBD oil in cancer patients.
In addition to re-banning the Health Ranger video channel over a video that called for racial unity and peace in our world (see below), YouTube has now permanently banned the "Natural News" channel, claiming a 43-second video we posted about the compassionate healing potential of CBD oil was subjecting viewers to "risk of serious physical harm or death." Rather than allowing the issuance of three strikes before banning a channel, YouTube permanently banned our channel with a single strike (see screen shots below).
This isn't a typo: YouTube now considers videos that talk about natural medicine and saving lives from cancer to be "harmful" and "dangerous." Really. That's what YouTube has now become: an enemy of natural medicine and healing.
Here are two screen shots of the warnings sent to Natural News for daring to post a video describing the healing potential of CBD oil:
YouTube happily allows children to view videos depicting the gun murder of a black church congregation
This is the same YouTube that openly allows children of all ages to view a violent depiction of a deadly massacre because it's part of a hate-based music video from "Childish Gambino" called This is America. Meanwhile, Paul Joseph Watson's video that brilliantly exposes the narrative of violence and hate that infuses the music video has been shadowbanned by YouTube to make sure no one sees it. That's right: The video depicting mass murder in a black church is not banned, but a video criticizing that video gets effectively banned.
Here's the 43-second video that YouTube considered to be so dangerous to society that they had to ban the entire Natural News channel to stop the public from seeing it:
WARNING: You are about to view a "dangerous" video that might cause "serious harm or death" according to YouTube… prepare yourself to possible experience severe harm or death…
This video, deemed by YouTube to be so dangerous to society that the entire Natural News video channel had to be immediately wiped out, contains text that describes one woman's journey to healing with the help of CBD oil:
A 52-year-old terminal cancer patient turned to cannabis oil after all chemotherapy treatments failed.
Two years later, her stomach cancer is in complete remission.
Doctors initially told her she had just six weeks to live.
Today, the woman is living a happy, healthy, productive life.
"Cannabis oil should be legalized for medical purposes — people are dying and the chemotherapy isn't curing them," she says.
This true report of saving a woman's life with natural medicine is now apparently considered "dangerous to society" by YouTube / Google, which has repeatedly shown itself to be the real danger to society. Google / YouTube now controls what the public is allowed to read, see and hear, and the evil corporation is abusing that power to deny people access to lifesaving natural medicine information that might reduce the profits of the evil pharmaceutical giants.
YouTube, in other words, has become the destroyer of health, knowledge and wisdom. YouTube wants more people to suffer from cancer in order to prop up the profits of the pharmaceutical cancer industry that funds Google advertising operations. Is anyone really surprised anymore?
No wonder so many people are flocking to Brighteon.com, the YouTube alternative that's launching this July. There, videos about CBD oil, natural medicine, home gardening and even home schooling are openly welcomed. (Go there now to request your own video channel.)
YouTube says MURDERING a black church choir with an AK-47 is perfectly okay, but SAVING lives with cannabis is dangerous for society… huh?
So let me get this straight:
If you have a video where you murder a black church choir with an AK-47 and shoot people in the head, that's okay for children, according to YouTube, because it promotes a race-baiting HATE narrative that the deranged, lunatic Left wants to push before the mid-term elections.
If you have a video talking about natural medicine that reverses cancer, ends human suffering and saves lives, that's a kind of "violence" according to YouTube, because it poses a "risk of serious physical harm or death." (But note, carefully, that showing a mass shooting of a black church choir somehow does NOT qualify as violence according to YouTube.)
If you post a video discussing racial healing and unity, calling for all humanity to live together in peace and harmony, that gets your entire channel banned because YouTube, run by insane Leftists, doesn't want racial unity. They want to maximize hatred before the mid-term elections as yet another desperate tactic to try to get Democrats elected who will impeach President Trump.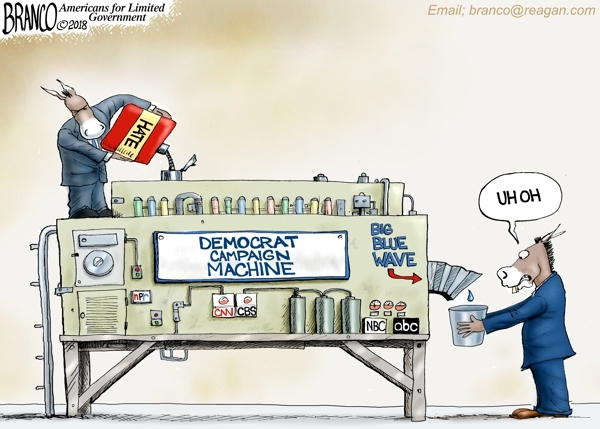 In my "cultural appropriation" video that resulted in the entire Health Ranger channel being banned yet again, here's exactly what I said, beginning at around 13:27 in the following video:
We all deserve… we all have the same spirit, we all have the same dreams, we all deserve a shot at life, we all deserve the right to speak our minds… we all deserve to be told the truth about our bodies and how we can maximize our health and avoid cancer, and avoid disease and avoid suffering…
Don't judge me by the color of my skin, judge me by the merit of my heart and compassion for humanity, and how my greatest desire in this world is to help lead the way for others to heal, and show people how to heal at every level, physical healing, emotional healing, cultural healing, metaphysical healing, spiritual healing, whatever it takes to heal at every level, so we can finally move forward in our world without being held back by all this hatred and division.
The Democrats and the Left, they're all about keeping us down and keeping us divided with hatred and division. We've got to defeat that system, we've got to rise up and join hands together, black and white, straight or gay… join hands and move our world forward with healing and nutrition and respect for the divine… trust in God. All these things are so important for our world.
This, according to YouTube, is a message of hate that's so dangerous to society, it must be banned. This is what YouTube has now come to: Banning love, promoting hatred. All in the name of "community guidelines," of course.
If you want to join the effort to fight back against YouTube and promote racial peace, love, compassion and natural healing, join Brighteon.com. It launches in July. Over 20,000 people have already requested content channels at Brighteon.com, with more joining each day.